Business Soul Accounting and our team decided we would give back to Ndabezinhle Creche, this last year, instead of having a Christmas lunch. We put on our old clothes and got our hands dirty.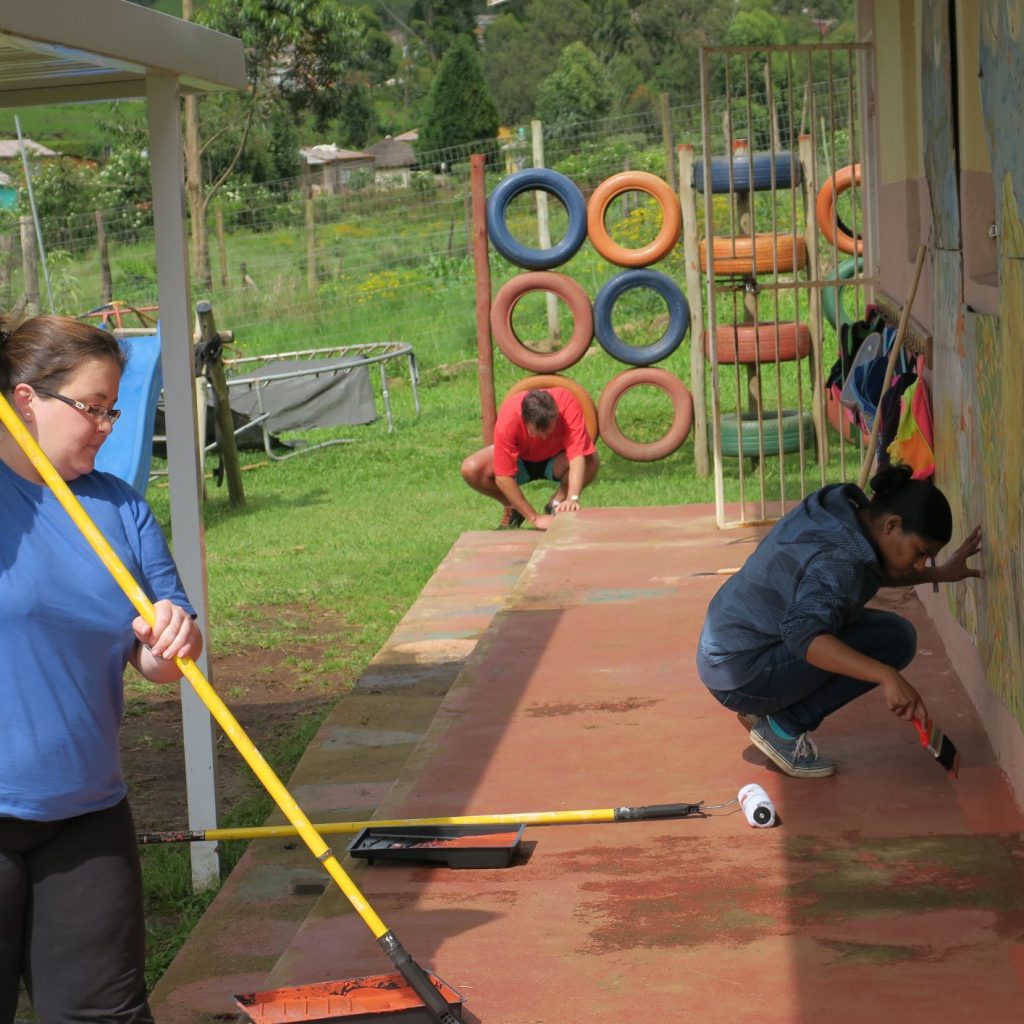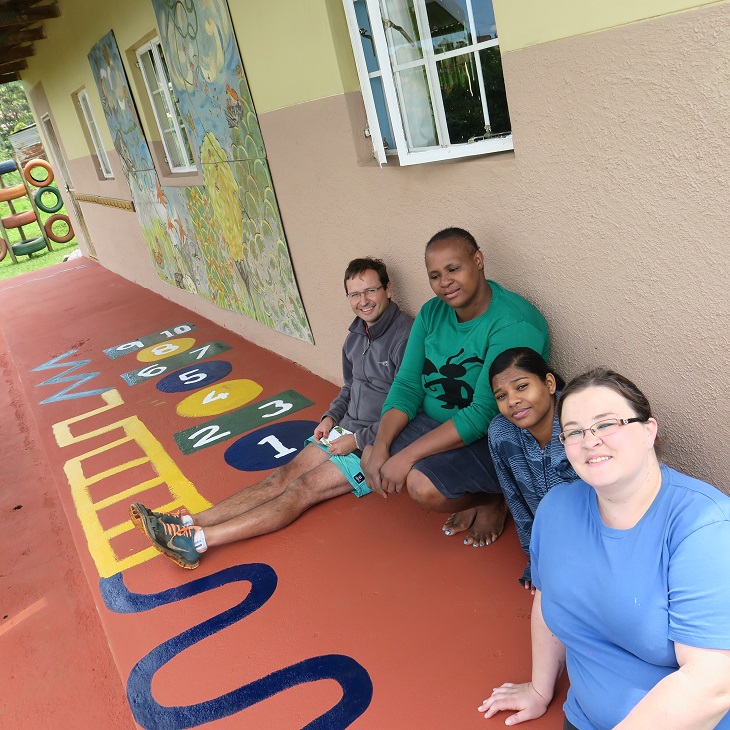 The old veranda needed painting. A lot of hard work went into scraping the old paint away. A tough job for accountants who normally sit at desks all day. The attention to detail by the team was phenomenal. We put our backs into it, thinking of the end result that would benefit the children and their sheltered play area. Scraping, cleaning, drying. Then designing the new games and artwork with interesting colours that would help the children with balance and life skills.
Early childhood development and education is a fundamental part of the development of our society. Young minds are so eager to learn and grow. Ndabezinhle Creche works at providing a happy and safe environment for children to learn, rather than sitting at home alone or being watched by neighbours, often with very little care or food during the day. Ndabezinhle Creche teaches pre-school children fundamental skills and has a kitchen supplying the creche children two meals a day. This creates a healthy environment for children to learn. As they sing together we realise they are so happy while they learn. Past pupils often come back to help and give Nelly big hugs. They really appreciate how much Ndabezinhle Creche has helped them.
After a hard days work we sat down to admire our handywork. A few of us were keen to give the hop scotch a try but the paint had not dried.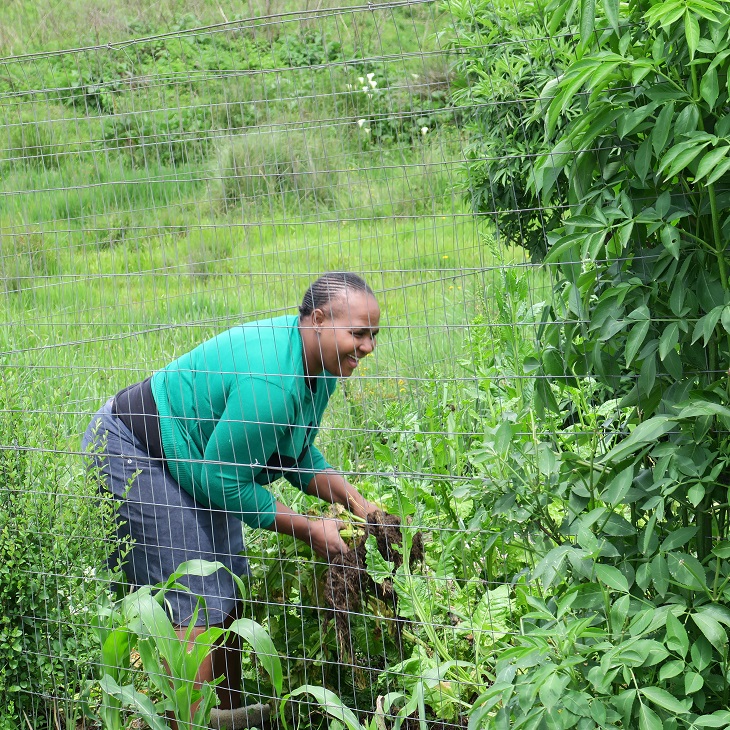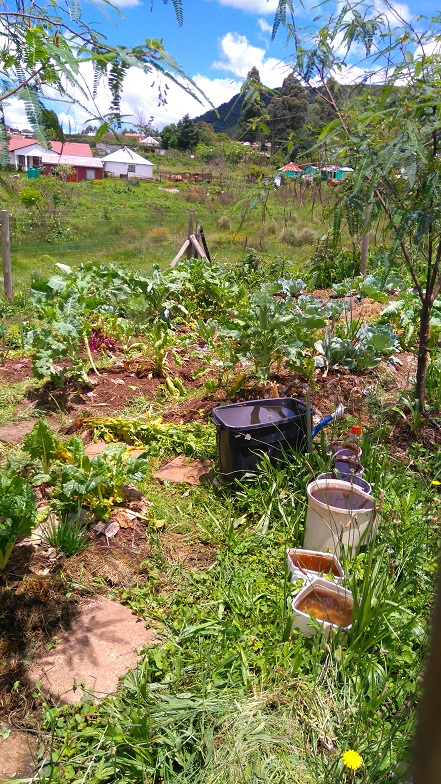 The veggie garden needed some weeding. I am amazed at how successful the garden is. Nelly, the principle, was in the garden too and she gave us such wisdom on how to improve our own veggie gardens.
With a good effort from our team we helped neaten the garden and Nelly gave us a nitrogen fixing tree, which will prove to be very useful.
What a fun time we had giving back in 2016. Thank you to all who participated